Developed
with
patients
Step by Step
Living with a chronic illness is, above all, an emotional and mental challenge. You are suddenly confronted with many unfamiliar and challenging topics, uncertainties, fears, and you may often feel misunderstood. We would like to change this and support you on your journey.
We will tackle these topics together step by step. For greater quality of life, despite and with your illness.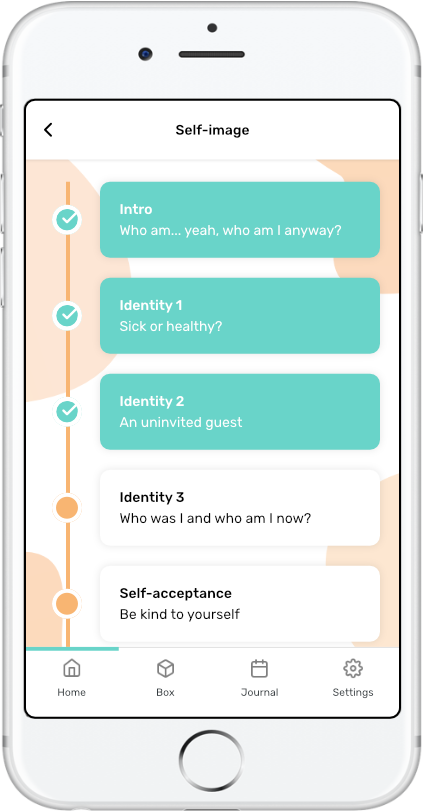 Digital and likable
Vila, your digital companion, will guide you through our Steps in short, pleasant conversations. You will acquire important methods, tools and tips for dealing with the specific topics and challenges related to living with your chronic illness.
In addition, our Care Tools are available for particularly difficult moments along the way.
Within the Steps, you will often hear from Julia, our psychologist on the team. Julia has also been living with a chronic illness for a long time. She would like to introduce herself here: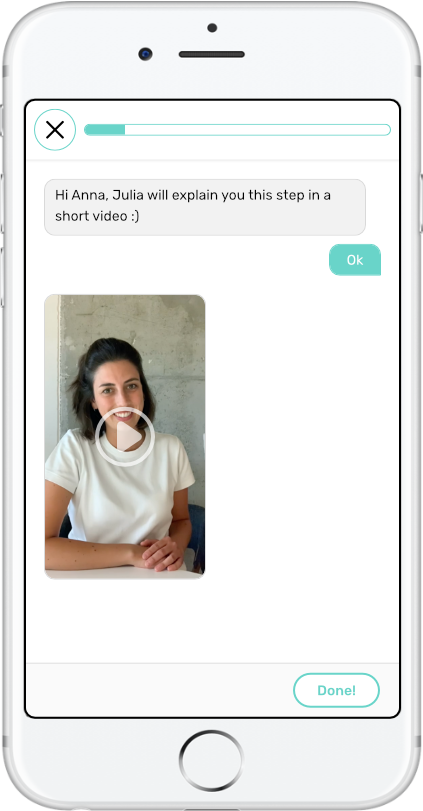 Vila accompanies you individually & safely
Individual and flexible
The challenges are often similar, but your story is of course unique. Vila therefore responds flexibly and individually to your needs, addressing the topics that resonate with your experience of living with an illness.
Convenient and safe
Vila is very convenient and flexible to use with any up-to-date desktop and mobile browser. Just register and get started. Whenever, wherever and as often as you like.
Your data is of course protected in accordance with all legal requirements and US and EU data privacy laws.
Science-based
Vila is based on the valid psychological methods of cognitive behavioral therapy and acceptance and commitment therapy (ACT). It has been developed by psychotherapists working together with patients.
Register now
Why is support so important?
Living with a chronic illness is one of the most challenging experiences you can face in life. Learning to deal with it well is very important for your psychological well-being. This, in turn, affects your health, all areas of your life and your personal environment.
And for which chronic illnesses?
For all of them. You can tell us a bit more about yourself when you register, including your diagnoses, so we know the basic challenges you face. In the course of the program, further input from you will help us to identify your key personal topics even more precisely.
How can I use Vila?
You want to use Vila? Great, for more information and an invitation link please contact us here.
Vila is a CE certified medical device class 1
What Vila users say
❤
I always wished there was an app like this, especially when I was younger, that would have helped me deal with all this.
Tamara (21, Crohn's disease)
You really get to the heart of what it's like to live with a chronic illness. Really, really great.
Patricia (36, CFS/ ME)
This is so important. You should be present in every doctor's office worldwide. Anyone with a chronic illness will recognize themselves immediately in Vila.
Torsten (43, Multiple sclerosis)
The feeling of recognition and acknowledgement brings tears to my eyes.
Susanne (45, Crohn's disease)
Register now